Bank of Prairie Village offers personal and commercial banking services. The bank was founded in 1931 and is based in Prairie Village, Kansas. Bank of Prairie Village operates as a subsidiary of Blue Lion Bancshares, Inc.
Bank Official Website:
• www.bankofprairievillage.com
Bank Customer Service Telephone:
• 1.913.713.0300
Bank Routing Number:
• 101015046
Bank Swift Number:
• This BANK is not part of the SWIFT network, so there is no number.
Online Banking Mobile Apps:
• No Mobile Apps Available
Branch Locator:
•Branch Finder Link
Bank of Prairie Village Online Banking Login
HOW TO LOGIN
Step 1 – Go to www.bankofprairievillage.com – When you arrive to the home page, in the middle left side of the page, in the "Online Banking" box enter your Customer ID. Click "Submit"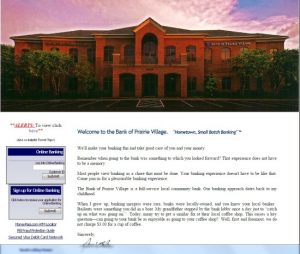 Step 2 – After you've submitted your Customer ID, you'll be taken to the password page. Enter your Password into the device on the page. Click "Enter"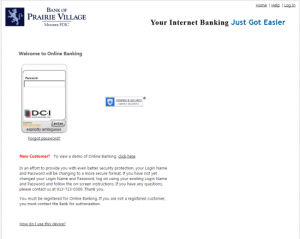 *Since the bank is making security changes for Online Banking customers, you may need to change your login information. If you have not had the opportunity to make these changes, you may login by using your Login Name and Password, you will then need to follow the prompts to make your appropriate changes, to avoid any future interruptions in your login process.
Step 3 – Once you've provided and submitted your login credentials, you will be directed to your Online Banking page where you will be able to conduct your personal banking business.
Forgotten Password – Should you find you're unable to recall your password, you may require a Password Reset. Enter your Login Name and Email address that you have on file with your bank. Click "Continue"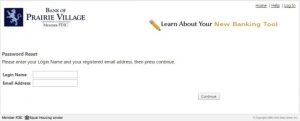 After you've entered your information and continued, you will be prompted through the remaining security steps when, once completed, will allow you to reset your password. You will then be able to login to your account and resume your banking business.
HOW TO ENROLL
Step 1 – If you would like to enroll in Online Banking services you must print and complete an Internet Banking Application.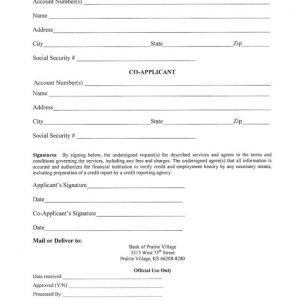 Step 2 – After you've completed the Internet Banking Application, mail it to or walk the application into:
Bank of Prairie Village
3515 W. 75th St.
Prairie Village, KS 66208- 8280
When the application has been received, your online bank account will be set up and you will be notified as to when you will be able to login and use your account. Once you're able to login to your account, you will be able to access all of your banking information and do any needed transactions 24 hours daily.