Capital City Bank Inc. operates as a commercial bank that offers personal and business banking services. The company's services include savings and checking accounts, money market accounts, certificates of deposits, individual retirement accounts, cash management, and online banking. It also offers financial services like credit cards, home equity lines of credit, personal and business loans, and investment products and services.
Bank Official Website:
• www.ccbg.com
Bank Customer Service Telephone:
• 1(888) 671-0400
Bank Routing Number:
• 063100688
Bank Swift Number:
• This Bank is not part of the SWIFT network, so there is no number.
Online Banking Mobile Apps:
• iPhone
• Android
• iPad
Branch Locator:
•Branch Finder Link
HOW TO LOG IN
If a user wishes to log on they must go to the banks Homepage and use the ´Online Banking´ facility which is at the left side of the page then they must click ´Login´ .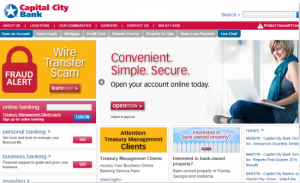 Forgotten username/password
If a user can not remember their username or password they can contact the bank directly by telephone on 1(888) 671-0400 or they can go to their Local Branch for further advice.
HOW TO ENROLL
Step 1 – To start banking online existing account holders must enroll by clicking on the link ´Sign Up For Online Banking´ which is below the ´Online Banking´ facility on the home page.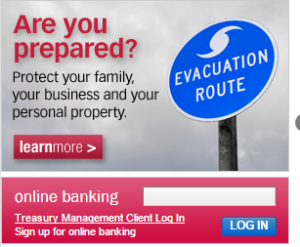 Step 2 – Users are directed to a second page where they cn see the terms and conditions to which they must click ´I Agree´ to carry on with their enrollment.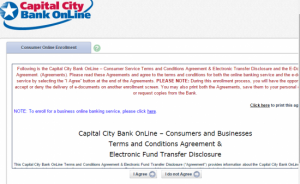 Step 3 – Users are directed to a third page where they must complete the ´Blank Fields´ and then click on ´Continue´.
Required
Last four digits of social security number
Date of birth
Middle six digits of checking account number/loan number
Last deposit or loan payment amount
Last four digits of check card or drivers license number