Deerwood Bank provides a full range of commercial banking services for retail and institutional customers. The Bank offers online banking, bills payment, deposits, mortgages, business checking, cash management, business credit, cards, and personal loans services. Deerwood Bank serves customers in the United States.
Bank Official Website:
• deerwoodbank.com
Bank Customer Service Telephone:
• 1- (218) 825-8946
Bank Routing Number:
• 091907125
Bank Swift Number:
• This BANK is not part of the SWIFT network, so there is no number.
Online Banking Mobile Apps:
• iPad
• iPhone
• Android
Branch Locator:
• Branch Finder Link
HOW TO LOGIN
Step 1 – Go to deerwoodbank.com – In the upper center, right side of the page, under "Quick Links" click the "Access Your Account" link.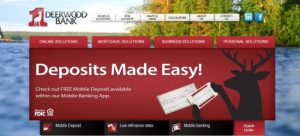 Step 2 – This will take you to the first page of the login process. Simply click "Login"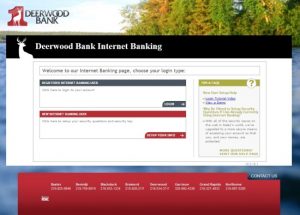 Step 3 – You will then be taken to a secure page where you will enter your User ID. Click "Next"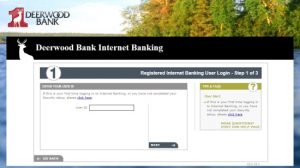 Step 4 – Next you will be required to answer a security question. Enter your answer. Click "Next"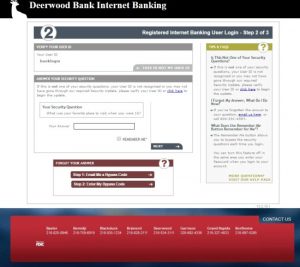 Step 5 – From here you will be taken to a secure page where you will answer your password. Click "Next" – You will then be directed to your Online Banking page, where you will then be able to conduct your banking business.
Forgotten Password – If you are unable to remember your password, this bank requires that you contact the bank by telephone or by walking into the bank to receive assistance with a password reset. Once your password reset has been completed, you will regain access to your account and will be able to login and resume your banking activities.
HOW TO ENROLL
Step 1 – If you're ready to enroll in online banking, go to the Enrollment Page. Click "Login"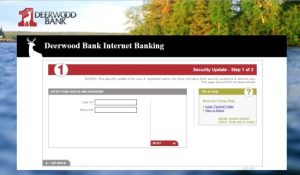 Step 2 – Next you will be taken through the same identical steps for login. Once you've entered the system, you will be prompted to enroll privately through the entire process. Once you've enrolled in online banking services, you will then be able to login any time of day or night, any day of the year, including holidays, to do your reviews and transactions.