First Priority Bank operates as a state chartered bank that provides banking and personal financial services and solutions for individuals and businesses in Pennsylvania. The company offers checking, money market, savings, zero balance, and certificates of deposit accounts, as well as automated sweeps.
Official Website:
Bank Customer Service Telephone:
Bank Routing Number:
Bank Swift Number:
This BANK is not part of the SWIFT network, so there is no number.
Online Banking Mobile Apps:
Branch Locator:
HOW TO LOG IN
Step 1 – To access their accounts online users must look for the ´Personal Banking´ towards the top right of the banks Homepage. Here they must enter their ´User ID´ and click ´Login´.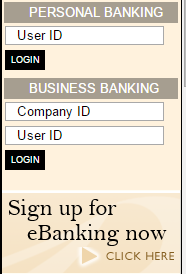 Forgotten User ID/Password
If a user can not find or remember their login details they should visit their Local Branch or alternatively call the bank by telephone on 1 (866) 296-4372.
HOW TO ENROLL
Step 1 – To make a new online account the user must enroll by clicking the link ´Sign UP For EBanking Now´ which is below ´Personal Banking´ on the homepage.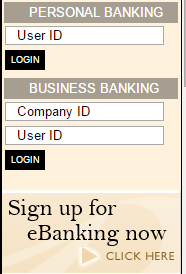 Step 2 – Users are directed to a second page where they must select the type of banking they wish to enroll in and then check the box to agree to the bank´s terms and conditions. Next they must click ´Continue´.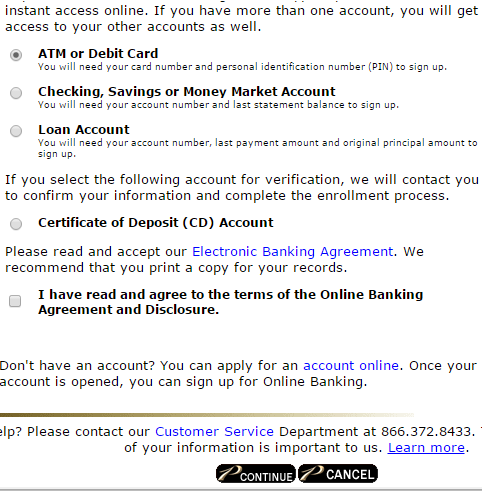 Step 3 – On this page the user must complete the ´Blank Fields´ and then click ´Continue´.
Required
Name
Social security number
Email address
Last four digits of card number
PIN