Liberty Savings Bank, F.S.B. provides federal savings bank services. Its personal banking services include checking and savings accounts, certificates of deposits, and individual retirement accounts; borrowing products, such as credit cards, consumer loans, home equity loans, and home mortgages; online services, including online banking, online bill pay, online loan center, online credit card access, and eStatements; and other services, which include debit cards, switch kits/moving kits, and the U.S. savings bonds
Bank Official Website:
• www.libertysavingsbank.com
Bank Customer Service Telephone:
• 937-382-1000
Bank Routing Number:
• 242272324
Bank Swift Number:
• This BANK is not part of the SWIFT network, so there is no number.
Online Banking Mobile Apps:
• iPhone
• Android
Branch Locator:
•Branch Finder Link
HOW TO LOGIN
Step 1 – If a user who is an existing holder of an online account wants to gain access then they can go to the bank´s Homepage. Here they can find the ´Personal Banking´ which is towards the top right hand side of the page. The user must then enter their ´Access ID´ and click on ´Login´.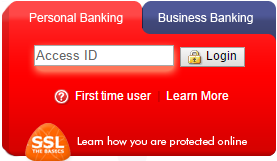 Forgotten User ID/Password
If a user does not know their log in details they can contact the bank. This is possible by telephone calling on 1 (800) 436-6300 or the customer can visit their ´Local Branch´.
HOW TO ENROLL
Step 1 – To start banking online the customer must first enroll by going to the bank´s homepage where they should look for ´Personal Banking´. Below this the user should click on the link ´First Time User´.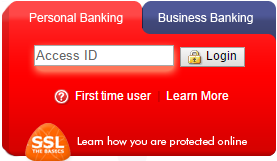 Step 2 – Next  a new page will open and the user must scroll down and check the box to say they agree to the bank´s terms and conditions. Then they should click on ´I Accept´.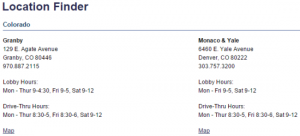 Step 3 – The next page requires the user to complete the ´Blank Fields´ and then click ´Submit´.
Required
Social security number
Account number
Name
Email address
ZIP code