Paradise Bank, a community bank, provides personal and business banking services. The company offers deposits, such as personal and business checking, saving and money market, certificates of deposit, and individual retirement accounts. It also provides various loans, including consumer loans; business loans, commercial real estate loans, construction loans, business lines of credit, revolving lines of credit, equipment loans, homeowners and condominium association loans.
Bank Official Website:
• www.paradisebank.com
Bank Customer Service Telephone:
• 1-561-392-5444
Bank Routing Number:
•067015795
Bank Swift Number:
• This BANK is not part of the SWIFT network, so there is no number.
Online Banking Mobile Apps:
Branch Locator:
•Branch Finder Link
HOW TO LOGIN
Step 1 – Go to www.paradisebank.com – As you arrive on the home page, at the top left, in the "Online Banking" box, you will enter your User ID and Password. Click "Login"
Step 2 – Once your User ID and Password have been submitted, you will be directed to your online banking services and will then have the ability to review your up to date banking information.

Forgotten Password – In the event you have forgotten your password, you will need to contact the bank's customer service line at 1-561-392-5444 or you may certainly walk in to a branch local to you and speak with a representative. Either way, you will be able to use either method to get your password reset.

HOW TO ENROLL
Step 1 – If you would like to enroll in online banking with this bank, you must call the customer service number at 1-561-392-5444  or you may walk into one of the three locations available. Your security is very important to this bank. You will be asked to provide specific information such as your account number, name and address information, among other identifiers.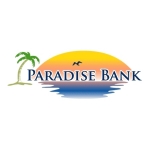 Step 2 – Once you've been in contact with a banking representative, either by telephone or in person and have had the opportunity to set up your online banking services, you will be able to securely, login to your account with your established User ID and Password. You will then be able to conduct your banking business 24 hours per day, 365 days per year.