1st Cameron State Bank provides personal and business banking products and services. It offers checking, savings, money market, and individual retirement accounts; certificates of deposit; and ATM and debit cards. The company also provides vehicle, real estate, and unsecured loans; safe deposit boxes; and merchant, telephone and online banking, and other services. 1st Cameron State Bank was formerly known as Missouri Federal Savings Bank and changed its name in June 2009.
Bank Official Website:
• www.1stcameron.com
Bank Customer Service Telephone:
• 816-632-7272
Bank Routing Number:
• 101201601
Bank Swift Number:
•This BANK is not part of the SWIFT network, so there is no number.
Online Banking Mobile Apps:
• iPhone
• Android
Branch Locator:
•Branch Finder Link
1st Cameron State Bank Online Banking Login
HOW TO LOGIN
Step 1 – Visit 1st Cameron State Bank's website and click Login under the Online Banking section of the homepage.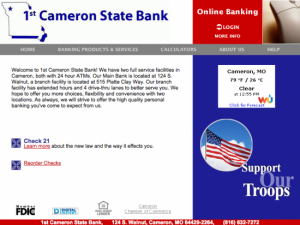 Step 2 – Input your Username and Password, then click Enter to gain access to your account.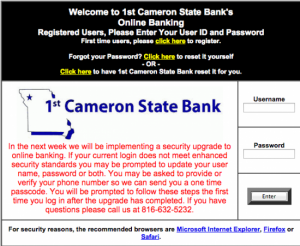 Forgot Username/Password – Click the I forgot my username link and enter your Email, then click Send. You will then receive a email from the bank with your Username.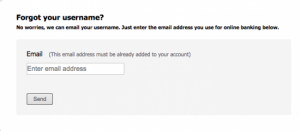 Click the Forgot your Password? link and enter your Phone number and Username, then click Send me a new password. You will then receive an Email from the bank with your Password.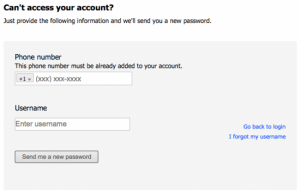 HOW TO ENROLL
Step 1 – Visit 1st Cameron State Bank enrollment page by clicking the link for First Time Users to register. This will bring you to a page that asks you to enter certain information about your account. Fill out the following:
Username
Password
First, Last Name and MI
Date of Birth
Driver's License Number
Mother's Maiden Name
SSN
Street Address
City
Country
State
Zip Code
Email
Account Type and Information
Step 2 – Read the Terms and Conditions, check the box if you agree, then click Complete Sign up