Adams Community Bank is dedicated to our employees, customers and our community. Our home is here, just like yours. It's our community commitment that makes us strong and our loyalty to our customers that sets us apart.
Our employees are dedicated to meeting the highest standards of customer service. We like to call it 'family-style customer service.' Every employee at Adams Community Bank is encouraged to strive in their position and each plays a role in the success of the bank.
'Family-style customer service' is not a temporary promotional campaign. It's the way we do business. With smiles, professionalism, and a "can-do" attitude, we make banking easier for you.
Bank Official Website:
• www.adamscommunity.com
Bank Customer Service Telephone:
• 1 (413) 743-0001
Bank Routing Number:
• 211871523
Bank Swift Number:
• This BANK is not part of the SWIFT network, so there is no number.
Online Banking Mobile Apps:
• iPhone
• Android
• iPad
Branch Locator:
•Branch Finder Link
Adams Community Bank Online Banking Login
HOW TO LOG IN
Step 1 – If a user of Adams Community Bank online banking wants to access their account they can go to the banks Homepage where they must enter their ´User ID´ in the ´Online Banking Login´ in the middle of the page, then they must click ´Login´.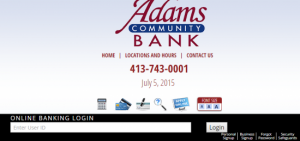 Forgotten User ID/Password
Step 1 – If someone can´t remember or find their password they must click on the link ´Forgot Password´ which is on the bank´s homepage at the center right of the page.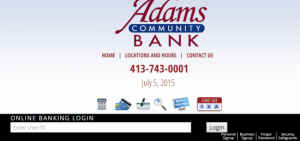 Step 2 – The user is directed to a second page where they must complete the ´Blank Fields´ and then click ´Submit´.
Required
User ID
Social security number
Name
ZIP code
Email Address
Home telephone number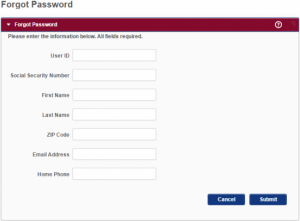 If someone can´t remember their User ID they should contact the bank by telephone on 1 (413) 743-0001 or alternatively contact their Local Branch.
HOW TO ENROLL
Step 1 – If an existing account holder wants to start an online account they must enroll by going to the banks homepage and clicking on the link ´Personal Sign Up´.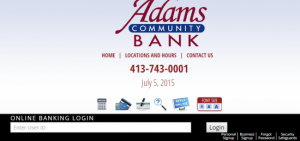 Step 2 – Users are directed to a second page where they must click ´I Accept The Terms Of This Agreement´ regarding the banks terms and conditions.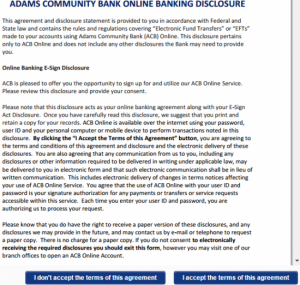 Step 3 –When this page appears the user must complete the ´Blank Fields´ and then click ´Submit´.
Required
Social security number
Account number
Name
Home telephone
City
ZIP code
Mothers maiden name