Admirals Bank, a federally-chartered financial institution, provides personal and business banking services to customers in Rhode Island, Massachusetts, and California. It offers checking, money market, savings, individual retirement, and certificates of deposit accounts. The company's lending lines include personal loans and home mortgage lending; home improvement and renewable energy loans for home owners and contractors; loan acquisitions, co-investments, and asset sale services; and correspondent lending services.
Bank Official Website:
• www.admiralsbank.com
Bank Customer Service Telephone:
• 1 (800) 398-8472
Bank Routing Number:
• 211574833
Bank Swift Number:
• This BANK is not part of the SWIFT network, so there is no number.
Online Banking Mobile Apps:
• iPhone
• Android
• iPad
Branch Locator:
•Branch Finder Link
HOW TO LOG IN
Step 1 -If a user of online banking wants to log in they should go to the bank´s Homepage and hover the cursor over the link ´Online Banking Login´ at the top center of the page. A drop down menu will appear and they should click on the type of Login they require, e.g ´Personal Banking´.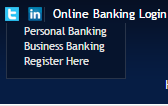 Step 2 – The next page requires the user to enter their ´Access ID´ and then click ´Submit´.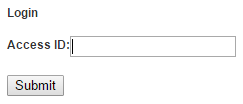 Forgotten User ID/Password
If a user can not remember their login details they must contact the bank by either going to their Local Branch or if they prefer they can call the bank by telephone on 1 (800) 398-8472.
HOW TO ENROLL
Step 1 – If a user wants to create an online account they must hover over the ´Online Banking´at the top center of the screen and then from the drop down menu click ´Register Here´.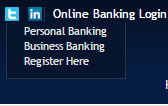 Step 2 – On the next page the user must enter their ´Access ID´ and ´Password´ and select the ´Type Of Account´. Then they must click ´Submit´.