Bank 34 provides consumer and business banking services in Southern New Mexico. Its personal banking products and services include checking and savings accounts, money market accounts, certificate of deposit, and IRA accounts; safe deposit boxes; online e-banking; mobile banking services; mobile and tablet check deposit; and credit and debit cards. The company's business banking products and services include business checking and savings, and money market accounts; merchant card processing services; business e-banking services; business credit cards; and other business services.
Bank Official Website:
• www.bank34.com
Bank Customer Service Telephone:
• 1.877.437.8885
Bank Routing Number:
• 312270324
Bank Swift Number:
• This BANK is not part of the SWIFT network, so there is no number.
Online Banking Mobile Apps:
• iPhone
• Android
• iPad
Branch Locator:
•Branch Finder Link
HOW TO LOGIN
Step 1 – Go to www.bank34.com – As you arrive at the home page, in the top right corner of the page, inside of the "Account Sign In" box, click the first link in the box, which is the "E-Banking" box. You will immediately be taken to the "Login to My Account" page.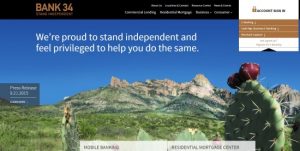 Step 2 – When you reach the login page and enter your information, click "Login." When you click login you will be directed to your Online Banking page, where you will be able to access and perform any online banking activities needed respectively.
Forgotten Password – Should you find you're unable to remember your password, from the login page, click the "Can't access your account?" page. Enter the phone number you have on file with your account. Enter your username. Click "Send me a new password"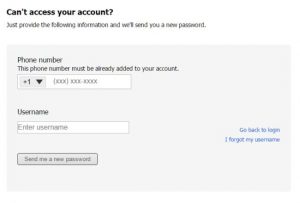 You will receive your password via email to the email account you have on file with the bank. You will then have the ability to login and return to your online banking activities.
HOW TO REGISTER
Step 1 – If you're ready to enroll in online banking, begin by going to the "E-Banking Registration" page. Once you've arrived, read the information and then click "Begin" at the bottom of the page to get started.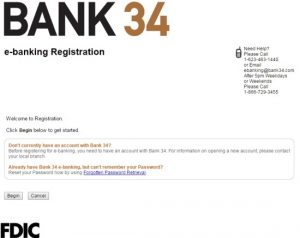 Step 2 – As you continue your enrollment process, once you clik "Begin" you will be guided to the "E-Banking Registration Form"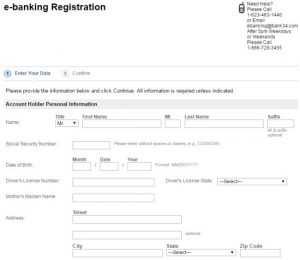 Step 3 – Complete all of the required fields in the registration form. Before being allowed to proceed, at the end of the form, you are required to review and agree to the terms and condition for your online banking account. When you've agreed to the terms by clicking the agreement box, click "Continue" – From there you will be prompted through the remainder of the registration process. Once completed you will be able to login to your Online Banking account and will have the capability of conducting your own, Online Banking Business at your convenience.