Bank of Hillsboro provides personal and business banking products and services. It offers checking, savings, and individual retirement accounts; certificates of deposit; and credit and debit cards. The company also provides lending services and residential real estate loans; notary public services; safe deposit boxes, cashier's checks, money orders, night deposits, and wire transfers; and online banking services.
Bank Official Website:
• www.bankofhillsboro.com
Bank Customer Service Telephone:
• 1- (636) 797-3337
Bank Routing Number:
• 081010307
Bank Swift Number:
• This Bank is not part of the SWIFT network, so there is no number.
Online Banking Mobile Apps:
• No Mobile Apps Available.
Branch Locator:
•Branch Finder Link
HOW TO LOGIN
Step 1 – Go to www.bankofhillsboro.com – In the "Express 24″ box in the middle left of the page, click "Login." You will be taken to the login page where you will enter your Access ID. Select the page you would like to arrive to once you submit your ID and password. Click "Submit"
Step 2 – Once you've submitted your information, you will then be guided to the next page of your login process where you will enter your password. After you have successfully entered your Access ID and Password, you will then gain access to your Online Banking account and will be able to review your account and do any online banking transactions.
HOW TO ENROLL
Step 1 – If you would like to enroll in online banking with this bank, you will need to call you banking branch at  1- (636) 797-3337 or go into the banking center for assistance with enrollment.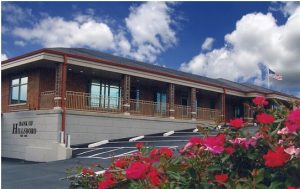 Step 2 – Once you've enrolled and received your Access ID and Password information, you will then be able to login to your online banking account and take advantage of any of the available Online Banking Business services