As per the transaction announced on August 17, 2016, Bloomburg State Bank was acquired by The First National Bank of Hughes Springs. Bloomburg State Bank offers personal and commercial banking services. The bank was founded in 1916 and is based in Bloomburg, Texas.
Bank Official Website:
• www.fnbhs.com
Bank Customer Service Telephone:
• 1-903-728-5211
Bank Routing Number:
• 111911033
Bank Swift Number:
• This Bank is not part of the SWIFT network, so there is no number.
Online Banking Mobile Apps:
• iPhone
• Android
• iPad
Branch Locator:
•Branch Finder Link
HOW TO LOGIN
Step 1 – Go to www.bloomburgstatebank.com -In the bar at the top of the page, enter your online banking Access ID and Passcode. Click "Log In"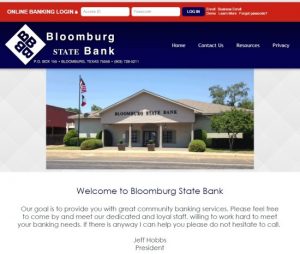 Step 2 – Once you've entered and logged in with your information, you will be directed to your Online Banking page, where you will be able to now conduct your banking business.
Forgotten Passcode – If you find that you cannot recall your passcode and are therefore unable to access your account. Go to the "Online Banking Passcode Reset" page. Enter the required information. Click "Submit"

You may be required to answer some other challenge questions. When you've had the opportunity to reset your passcode, you will then regain access to your account and will be able to resume your banking business.
HOW TO ENROLL
Step 1 – If you're prepared to enroll in online banking, you must begin by going to the "Electronic Disclosure Consent Statement" Prior to being allowed to proceed with enrollment, you must read, acknowledge and agree to the terms. Once you've reviewed the terms you must click the acknowledgement box and click "I Agree"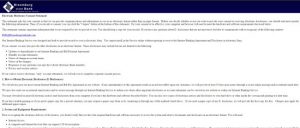 Step 2 – Once you've reviewed and agreed to the terms, you will then be taken to the enrollment form. Complete all of the required information in the form. Click "Continue"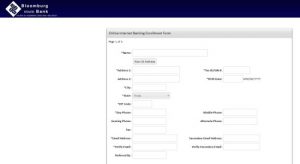 Step 3 – After completing the initial security information, you will be privately prompted through the remaining portions of the enrollment form. As you complete enrollment, you will then have the ability to login to your account with your selected Access ID and Passcode to continue with reviews and transactions within your Online Banking account at your convenience, 24 hours daily.